Love Tips:
What Is Love? All You Need to Know About Love
• Get love tips, insight, free love advice and how-to-do-its.
• Learn what love is, and what the world's biggest love problem is.
• See why you may want to let go of what you already know.
• Plus: See related Love Images and read relevant Love Quotes
The World's Biggest Love Problem
Our main problem with love is this: Lack of consciousness. Pure and simple.
Although we know in our heart of hearts exactly what (and where) love really is, with our minds we have forgotten it.
As young children we used to know the bliss and ease of the unconditional love that exists inside of us, but the stress and pain of growing up in an unconscious world has made us wary, defensive and fixated in ways that are damaging to ourselves and others.
Sorry, but Your Mind Has Been Infected ...
If your mind were a computer, I would submit to you that is has been infected by a virus which distorts your way of thinking, believing, deciding and looking at yourself and the world.
If you are like most people you are fixated on your needs and the external world (particularly other people), and you have powerful defensive mechanisms.
While there is absolutely nothing WRONG with this, this is a page with important love tips, and I have to tell you that it DOES have some very undesirable consequences in most areas of your life. Including your love life.
Your Love Life Suffers
In short, the above mentioned things make something that is really the most simple and natural thing in the world - love - seem complicated and difficult. Those things cause feelings of insecurity, inadequacy, jealousy, loneliness, sorrow and countless other kinds of suffering to arise.
Love is also just about the most desirable and wonderful thing in the world, and to have it linked to that kind of hardship and pain seems almost perverse. Nevertheless this is the reality for most people ... including you, most likely, or you wouldn't be reading these love tips.
Break the Vicious Circle

And to make matters worse we pass this madness on to our children ... just like it was passed on to us. There is only one person who can break this vicious circle: You.
Happily, you absolutely can. You can raise your consciousness and make changes for the better, and I'll help you do it. So, to get lots of important love tips, just read on.
How to Move On
By becoming more conscious of the (absolute) truth about love, you do your bit in helping all the children that you come into contact with stay open and loving. You also help everyone else around you - and yourself. Step by step you can fix your love problems and achieve your goal of experiencing love.
Love tips:
No matter what your love problem or love goal is, it will help you to have these primary aims:
- to make yourself more conscious; to remember the real connections, the main truths about love
- to de-program yourself and remove the virus; to de-learn any and all misunderstandings about love
- to acquire some concrete, useful tips and tools, that you can use in your everyday life
Some Good News about Love and Consciousness
Love in itself is NEVER a problem. Consciousness in itself NEVER is a problem.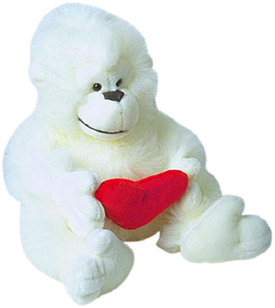 Problems are caused by the ABSENCE of love, which in its turn is caused by the ABSENCE of consciousness.Those are some of the most important love tips I can give you. As, indeed are these love tips:Love and consciousness contain the solution to anything. All your problems with love have a simple solution. By pouring more love and more consciousness into anything, you will make it simpler and easier. If you take action, too, you will solve your problems.
So:
Just by INCREASING your consciousness of love you will DIMINISH your problems.
By USING your increased consciousness of love in practice you SOLVE your problems!
Love Tips about Your Love Goals and Love Problems
Love is not difficult, it is simple and easy. It is our most fundamental nature. We do however, find love extremely difficult. In fact it is one of the things we find most difficult. But do not despair. There is hope! Some other powerful love tips concern goals and challenges. Below, you will find some of the most basic and common goals, problems and challenges most of us have in relation to love.
The primary goal is easy: To experience love; the more, the better!
As far as the problems are concerned, every single one of them is based on a very typical and very common misunderstanding.
Each goal, problem or misunderstanding will be commented briefly upon on this page, and then you can read more by clicking on the associated link (which will take you to a new page, once the links are up and running).
Here you can read how the dictionary defines love - and how I define it. My definition of love is more comprehensive than the dictionary's. Please note that the definition of love that I present
here
is quite fundamental to understanding/seeing life and you as a connected whole (a unity). In other words, important love tips are presented in this 'mere' definition.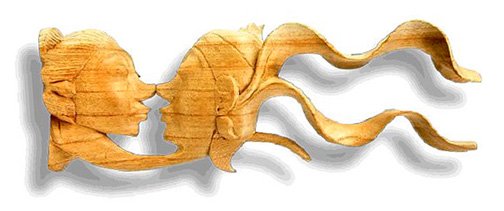 Here's the situation: You love someone (who loves you back - or doesn't, it doesn't really matter). Because you love, or because you are loved, you feel or think that the one(s) you love (and the one(s) who love you) must give you something. That 'something' could be anything, really: love, friendship, loyalty, help, attention, sex ... anything.
Well, sorry to bust your bubble, but that won't work. Not for you, and not for your loved one(s).
This is what you have forgotten (love tips): To distinguish between love and needs; two things that are completely unrelated.
In the western world this is one of the most important and most fundamental misunderstandings of love.
If you read nothing else on theses pages of love tips, please at least read this:
I Need Your Love
.
A page like this one would not be complete without a short exposition of the nature of the mature love relationship - no it's not about the participants' age, it's about couple love based on unconditional love.
Is that even possible? Oh, yes, and I can prove it. How? Because I'm living it myself. Also, I know of others who, in varying degrees, do the same. None of us are perfect in doing so, but we do our best, and you'll get some powerful love tips by reading about it.
How do YOU do that, then? How do you live and love in the mature love relationship?
Well, it can be said very briefly. In fact it can be said in two words: 'I love'. Though, of course, in practice there appears to be a lot more to it (even if there isn't). Read these love tips here:
Couple Love
.
Here's the situation: You're living with your partner. Your love has become 'everyday love' and in your relationship you have problems with practical doings (living together, cleaning, bringing up children, etc.) ... so whether you're actually married or not, you need some love tips and some marriage problem advice.
This is what you have forgotten (love tips): There is a difference between practical doings and love! These two things are widely different. Nothing good comes of mixing them, and they should be dealt with in completely different ways. Read more of these love tips on the page
Everyday Love: Marriage Problem Advice
.
You're with a partner but you experience discomfort (unfulfilled needs, pain, sorrow, etc.) in relation to love. Perhaps your partner isn't giving you enough of something ... attention, help, sex or something else ... to satisfy you. In any case love hurts. You feel 'love pain'.
Here's what you've forgotten (love tips): The more unconditional your love is, the better it feels. Your discomfort stems not from love itself, but from your being closed off to love! Read more love tips abut this on the page
Love Hurts
.
Want to know about getting over a relationship and surviving a breakup? Get relationship break up advice and break up tips for dealing with a break up and moving on after a breakup! Visit the self improvement article
Relationship Break Up Advice
.
Getting over a relationship and surviving a breakup can be tough. Get some relationship break up advice to deal with the break up pain. Getting over a break up and getting over your ex IS doable. Read more on the page
Getting Over a Relationship
.
Love Heart Drawings, Cartoon Hearts, Valentine Heart Clipart, etc.
[
?
] Subscribe To This Site