"A person is the product of their dreams. So make sure to dream great dreams. And then try to live your dream."
~ Maya Angelou ~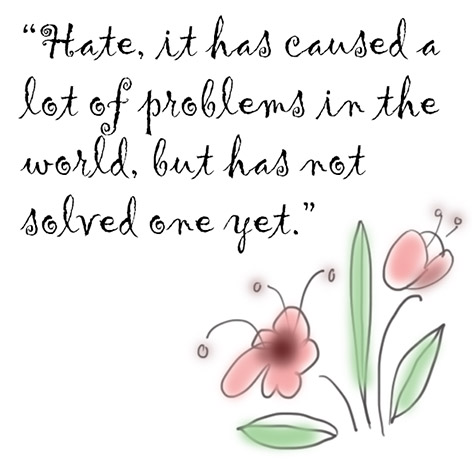 Maya Angelou is one of life's remarkable people who are simply impossible to define.
Acting, civil rights, poetry, dancing and writing, are just some of the things Angelou is known for.
Beautiful, ballsy, opinionated and nice, Maya Angelou quotes are commonly used across America to motivate, inspire and to prove you really can achieve anything if you put your mind to it.

"If you don't like something, change it. If you can't change it, change your attitude"

~
Maya Angelou
~

"If I am not good to myself, how can I expect anyone else to be good to me?"
~
Maya Angelou
~

"Live as though life was created for you."
~
Maya Angelou
~

"Most people don't grow up. Most people age. They find parking spaces, honor their credit cards, get married, have children, and call that maturity. What that is, is aging."
~
Maya Angelou
~
The Beginning
Born Marguerite Johnson in April 1928, she quickly acquired the nickname "Maya" thanks to her older brother's difficulty in saying "My Sister".
Angelou was just three-years old and her brother only four when her parents decided to end their marriage. The children were sent to live with their paternal grandmother in Arkansas.
The reason behind the decision has never really been clear but it is thought to be down to the fact the grandmother was wealthy.
Unlike most businesses of the time, the grandmother's general store had prospered during the World War and Great Depression. She was therefore seen as a better prospect for two young children.
Maya Angelou quotes the time she spent with her grandmother as being the only happiness she experienced as a child.
When Angelou was seven years old, both her brother and her were returned to the care of their mother. At the tender age of eight, Angelou was raped by her mother's boyfriend and although he was charged with the offence, he spent just 24 hours behind bars.
Maya Angelou quotes what happened next as kicking off some of the darkest days of her young life. On his release, her mother's boyfriend was brutally murdered and while nobody was ever convicted of the crime, it is strongly suspected Angelou's uncles were responsible.
Quotes by Maya Angelou indicate she blamed herself for the man's death, despite what he had done to her –
"I truly thought I killed that man because I had dared to speak his name. I thought I would never speak again, in case my voice killed someone else"
.
Quotations by Maya Angelou's family and friends reveal that she stayed silent for a long time and that it was during this enforced silence that she fell in love with books and reading.
The fact she only listened and observed the world around her for so long is believed to be responsible for the extraordinary memory she would later become known for.
The one saving grace after the murder was the fact Angelou and her brother were sent back to live with their beloved grandmother.
It was during this second stay that Angelou met Mrs Bertha Flowers; Maya Angelou quotes this woman as being the first person to introduce her to literary greats such as Edgar Allen Poe, William Shakespeare and Charles Dickens.
Angelou moved back in with her mother when she was 14 years old and went on to study dance and drama at school.
Angelou worked as a streetcar conductor – the first black female to do so- as she waited to graduate. Mary Angelou quotes one of the happiest days of her life happening just 21 days after she graduated, when she gave birth to her first child at the age of 17.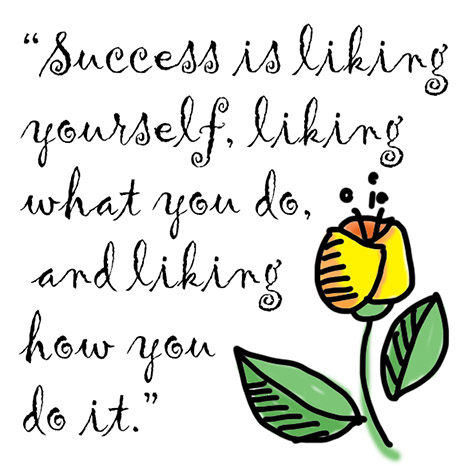 "When someone shows you who they are, believe them the first time"
~
Maya Angelou
~

"Bitterness is like cancer. It eats upon the host. But anger is like fire. It burns it all clean."
~
Maya Angelou
~

"I don't know if I continue, even today, always liking myself. But what I learned to do many years ago was to forgive myself. It is very important for every human being to forgive herself or himself because if you live, you will make mistakes- it is inevitable. But once you do and you see the mistake, then you forgive yourself and say, 'Well, if I'd known better I'd have done better,' that's all. So you say to people who you think you may have injured, 'I'm sorry,' and then you say to yourself, 'I'm sorry.'"
~
Maya Angelou
~

"The real difficulty is to overcome how you think about yourself. If we don't have that we never grow, we never learn, and sure as hell we should never teach."
~
Maya Angelou
~

"You can ask forgiveness of others, but in the end the real forgiveness is in one's own self."
~
Maya Angelou
~

"Whining is not only graceless, but it can be dangerous. It can alert a brute that a victim is in the neighborhood."
~
Maya Angelou
~

"We spend precious hours fearing the inevitable. It would be wise to use that time adoring our families, cherishing our friends and living our lives."
~
Maya Angelou
~

"Self-pity in its early stages is as snug as a feather mattress. Only when it hardens does it become uncomfortable."
~
Maya Angelou
~
Career and Achievements
Angelou married her boyfriend, and father of her son, shortly after the child's birth much to the disgust of her mother.
Around about the same time, Angelou set up a dance team called "Al and Rita" with Alvin Ailey – a choreographer she met when taking modern dance lessons. Despite performing at several black organizations in San Francisco, the team never really achieved success.
Maya Angelou quotes from her autobiography reveal it was the lack of success with the team, which saw her move to New York to learn traditional African dance.
Her and her little family were back in San Francisco within 12-months of leaving. Quotations by Maya Angelou reveal that the breakdown of her marriage in 1954 also saw a reversal in her fortunes on the career front.
This time period also saw her nickname "Maya" be formally introduced to the world as her manager advised her she needed a distinctive name - so Maya Angelou was born.
Her name, plus the quality of her calypso performances soon meant she was in high demand and in 1955 Angelou was invited to tour Europe with an Opera production.
Quotes by Maya Angelou in her autobiography reveal it was during her travels that she decided to learn the language of every country she visited. Thanks to her impressive memory; when the tour ended, she was virtually fluent in several languages.
Taking advantage of the popularity of calypso, Angelou released an album "Miss Calypso" – the song would inspire an off-Broadway production that contained Angelou's own compositions.
Angelou met renowned novelist James O Killen's in 1959 and, recognizing her superior writing skills, he advised her to move to New York where her writing would be appreciated.
She did just that and met several African-American authors when she joined the Harlem Writers Guild.
However, Maya Angelou quotes 1960 as being the year she met the most influential person she would ever meet – when she was fortunate to listen to a speech given by Dr. Martin Luther King Jr.
Feeling inspired and with the help of O' Killen's she organized the now legendary "Cabaret for Freedom" which benefited the Southern Christian Leadership Council. Her contributions to raising funds and to civil rights have been officially recognised several times.
After remarrying, Angelou moved to Cairo where she began writing for a small newspaper, while still performing in small theatre productions in her spare time.
Quotes by Maya Angelou notes her meeting Malcolm X, who was to become a close friend, in the late 1960s and subsequent move back to the US to help him build a new civil rights organization.
Angelou was devastated by his assassination and some of Angelou's most spiritual quotes come from that time.
Angelou decided to concentrate on her writing, particularly plays in which she sometimes took part.
In 1968, Angelou was asked to help with a march by Dr. Martin Luther King – she agreed but had to give back word at the last minute. Maya Angelou quotes this as a macabre twist of fate, as he was assassinated later that day.
This second death almost destroyed Angelou but she threw herself into writing – in particular a ten-part documentary on blues music and the African American Heritage.
Her autobiography "I Know Why the Caged Bird Sings" was published in 1969 to rave reviews and critical acclaim. Angelou went on to write movies and television series, although in recent times she is most commonly known for her appearances on Oprah Winfrey.
Maya Angelou quotes her reading of a self-penned poem "On the Pulse of Morning" at the inauguration of President Bill Clinton as being one of her proudest moments.
As well as a Tony nomination, Angelou has a Pulitzer Prize nomination for her poetry and she has been recognised twice with the award for having two of her books on the bestseller list the longest. She holds the National Medal of Arts, as well as The Presidential Medal of Freedom.

"You can only become truly accomplished at something you love. Don't make money your goal. Instead pursue the things you love doing and then do them so well that people can't take their eyes off of you."
~
Maya Angelou
~

"Any book that helps a child to form a habit of reading, to make reading one of his deep and continuing needs, is good for him."
~
Maya Angelou
~

"Making a decision to write was a lot like deciding to jump into a frozen lake."
~
Maya Angelou
~

"What I try to do is write. I may write for two weeks 'the cat sat on the mat, that is that, not a rat,'.... And it might be just the most boring and awful stuff. But I try. When I'm writing, I write. And then it's as if the muse is convinced that I'm serious and says, 'Okay. Okay. I'll come."
~
Maya Angelou
~

"There is no greater agony than bearing an untold story inside you"

~
Maya Angelou
~

"I want all my senses engaged. Let me absorb the world's variety and uniqueness."
~
Maya Angelou
~

"If you are always trying to be normal you will never know how amazing you can be."
~
Maya Angelou
~

"When you do nothing you feel overwhelmed and powerless. But when you get involved you feel the sense of hope and accomplishment that
comes from knowing you are working to make things better."
~
Maya Angelou
~

"There's a world of difference between truth and facts. Facts can obscure truth."
~
Maya Angelou
~

"Never make someone a priority when all you are to them is an option."
~
Maya Angelou
~

"Love recognizes no barriers. It jumps hurdles, leaps fences, penetrates walls to arrive at its destination full of hope."
~
Maya Angelou
~

"Everything in the universe has a rhythm, everything dances."
~
Maya Angelou
~
Later Life
Maya Angelou is still hugely influential in her chosen fields and remains extremely well thought of by everyone from the average person on the street to the United States President.
Maya Angelou recently revealed her strange writing ritual during her penning of her autobiography, which involved checking into a hotel room with a bottle of sherry.
She would then write 12-pages of the book on legal paper – alone with her memories.
Maya Angelou quotes from a BBC interview revealed she did this because it helped her "tell the truth, the real agony and pain".
Maya Angelou provides many motivational quotes for people who have experienced similar situations. She may be shy about being referred to as a legend, but that is exactly what she is.

"You may not control all the events that happen to you, but you can decide not to be reduced by them."
~
Maya Angelou
~

"If we lose love and self respect for each other, this is how we finally die"

~
Maya Angelou
~

"Love life. Engage in it. Give it all you've got. Love it with a passion because life truly does give back, many times over, what you put into it."
~
Maya Angelou
~

"Nothing will work unless you do."
~
Maya Angelou
~

"Success is loving life and daring to live it."
~
Maya Angelou
~

"Living well is an art that can be developed: a love of life and ability to take great pleasure from small offerings and assurance that the world owes you nothing and that every gift is exactly that, a gift. "
~
Maya Angelou
~
"I don't trust anyone who doesn't laugh."
~
Maya Angelou
~
---
The Personal Development Guy's Self Improvement Ezine (FREE)
Would you like to keep in touch - and get high-level tips and special bonuses? Then please sign up for my self improvement newsletter The Personal Development Guy's Self Improvement Ezine. It is totally FREE.
---
I LOVE Your Support
If you've found the free personal development content on this website useful, please click the Donate button. Your donation will help me to keep producing free, high-level self improvement information. I am VERY GRATEFUL for your support!
PayPal is one of the largest payment processors on the Internet. When you click the Donation Button, you can make a donation of your choice on an encrypted and secure page.
Thank you very much!
---
---

Inspirational Quotes, Poems and Funny Short Stuff
If you want, you can also get your personal development, spirituality and general wisdom in an ultra light version - or even add your own wisdom to the site. Just go to the other sister of this website at:


Quotescoop.com
- World's Best and YOUR Best Quotes, Poems and Short Funny Stuff

Quotescoop.com is also known as:
(http://www.inspirational-quotes-short-funny-stuff.com).
This is where you might go for a quick 'fix' of wisdom and humor. A special treat is that this site has forums for you to present your own wisdom and humor in the form of inspirational short funny quotes, jokes, notes, letters, stories, SMS text messages and poems. Share your wisdom and witticisms with the world!



---

High-Level Positive Parenting Advice and Deep Insights
Positive Parenting Ally is the parenting equivalent of the Personal Development Guy. This is where you go if you want really deepen your understanding of parenting, empower your kids and make everyday life more easy and joyful.

Positive-Parenting-Ally.com
- Parenting advice for the conscious, open-minded parent!



Back to the top of this page about Motivational Quotes by Maya Angelou

Visit the page about Maya Angelou and her books, or go directly to the main page for all the good quotes here on my website.
Where Would You Like to Go Next?
To see what has been added to this site recently (plus offers, etc.), check out
Blog & News at thePersonalDevelopmentGuy.com
To share your own
short
self improvement ideas, tips, musings, quotes, stories, spiritual jokes, etc. (and read the short ideas, etc. others have shared) jump to
Shared Blog: Self Improvement Ideas
Jump to
the Personal Development Guy Homepage