If you are looking to strike up new friendships, then is it very important to use the right get to know you questions. By doing so, you can find out a lot about the person you are talking to in a short space of time, and you can discern whether or not they are the right sort of person to make a new friendship with.
The more friends you have, the richer you will be in the spiritual sense. Our friends enrich our lives, bringing with them a new sense of perspective, and introducing us to new knowledge and experiences. The right "get to know you questions" will tell you all you need to know about that person in order to help you evaluate their friendship potential.
At one time or another, we all come to ask ourselves "what is the meaning of life?" There is no all encompassing answer, and I don't believe that we are moving towards some sort of final solution. But what I do believe is that while we are here, alive on the surface of our planet, we should do our best to lead the best lives that we can. This involves developing ourselves, and helping as many people as we can in the process to develop themselves too. The right get to know questions can really help us with one of these objectives; that of helping others to develop themselves.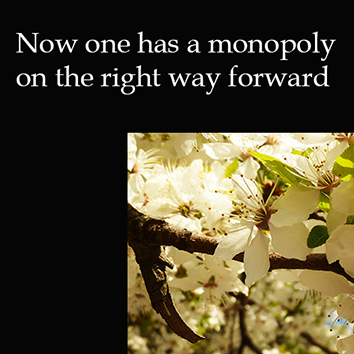 Friendship is a two way street. In other words it needs both members of any friendship to work at furthering the bond between them. Some people may need more help than others, and some may not see life your way at all, whilst maintaining that they don't need your help in the first place. This is where using the right get to know you questions really does come into its own right.
Remember that you're not trying to brainwash people; we all have a right to believe in what we want to believe, and tread our own paths, just as long as we don't hurt other people in the process. Helping people, providing they actually want to be helped, is one of the most rewarding experiences in life. But coming back to that two way street again, you too may need the help of your friends to steer you in the right direction from time to time. One of the great truths in life is that no one has a monopoly on the right way forward, and sometimes we need others to help us to see that.
Get to know you questions are not the sort of questions that you start asking the very first time you meet somebody. Yes, you want to get to know them and to evaluate them so as to see if you both have what is needed to develop a true friendship. But if you start off by asking too many personal questions, you will be seen as being too intrusive. So the initial course of action on first meeting another person, is to use a
few icebreaker questions
to strike up a conversation, and to get a general feel as to what sort of person they are. Remember that you may be on the other end of this process too, which is great, coming back once again to that notion of the two way street.
Once you have a rudimentary relationship with someone, you can then go about using your get to know you questions to find out a little more. You've been through the correct protocol and broken the ice, so you can then ask some more "meaningful" questions without appearing as if you're prying too much.
Here are some useful questions you may wish to consider. You can of course modify them to suit your own independent personality, so you should feel free to do so; this is not an exact science.
* What goals have you set yourself in life?
* How do you go about getting satisfaction out of your life?
* What is good in your life right now?
* What is bad in your life right now?
* What is the best thing that has ever happened to you?
* What is the worst thing that has ever happened to you?
* Have you ever heard of the Law of Attraction?
* Do you believe in ghosts?
The one thing you should be a little careful about is religion. I myself am not religious, but I am spiritual. I have many friends from different faiths, all of whom respect my non-religious status, just as I respect theirs. The last question I wrote above. "Do you believe in ghosts", touches on life after death and may have religious connotations, so be careful with this one. However, as a "get to know you question" it is very valid and quite illuminating.
Getting to know people and making new friends is a truly enlightening experience, and one which you should enjoy to the full. I hope that some of these get to know you questions will help you to develop some great friendships that enable all parties to develop themselves to the full.
---
The Personal Development Guy's Self Improvement Ezine (FREE)
Would you like to keep in touch - and get high-level tips and special bonuses? Then please sign up for my self improvement newsletter The Personal Development Guy's Self Improvement Ezine. It is totally FREE.
---
I LOVE Your Support
If you've found the free personal development content on this website useful, please click the Donate button. Your donation will help me to keep producing free, high-level self improvement information. I am VERY GRATEFUL for your support!
PayPal is one of the largest payment processors on the Internet. When you click the Donation Button, you can make a donation of your choice on an encrypted and secure page.
Thank you very much!
---
---

Inspirational Quotes, Poems and Funny Short Stuff
If you want, you can also get your personal development, spirituality and general wisdom in an ultra light version - or even add your own wisdom to the site. Just go to the other sister of this website at:


Quotescoop.com
- World's Best and YOUR Best Quotes, Poems and Short Funny Stuff

Quotescoop.com is also known as:
(http://www.inspirational-quotes-short-funny-stuff.com).
This is where you might go for a quick 'fix' of wisdom and humor. A special treat is that this site has forums for you to present your own wisdom and humor in the form of inspirational short funny quotes, jokes, notes, letters, stories, SMS text messages and poems. Share your wisdom and witticisms with the world!



---

High-Level Positive Parenting Advice and Deep Insights
Positive Parenting Ally is the parenting equivalent of the Personal Development Guy. This is where you go if you want really deepen your understanding of parenting, empower your kids and make everyday life more easy and joyful.

Positive-Parenting-Ally.com
- Parenting advice for the conscious, open-minded parent!