Relationships are one of the most important things in our lives. They have huge significance and are often quite life changing.
To help you to get the most out of your relationship, I have devised some fun relationship questions that will help you and your partner to get to know each other a little better - and in the process, get to understand one another a little better, too.
The one thing that you should bear in mind is that these are fun questions. You've got to be able to not get too heavy when you do this sort of thing, so relax, chill out and away we go!
The first of our fun relationship questions is: "What did you think of me the first time we met?"
Now if your partner says, for instance, that he/she thought you were little bit 'nerdy,' or 'weird' or some such thing, don't over react. Not everybody falls in love at first sight, in fact very few people do.
The next of our fun relationship questions is: "What would you do if you won $1 million?"
This is a nice question. It doesn't run the risk of getting an answer you don't want to hear - leastwise I hope not. In fact this question is one you can ask a person more than once. Most folks don't tire of imagining what they might do with that kind of money.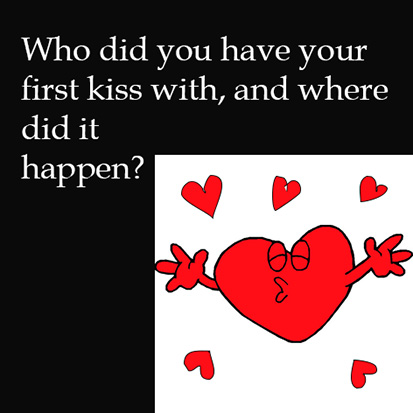 Good fun relationship questions should excite, too. There's nothing like a little bit of fantasy in your life, so try this on for size: "If you could go anywhere in the world for a holiday, where would it be?"
It evokes pictures of faraway places, new people, new culture, and new adventure. It's only when your partner says something like: "Let's go Bungee jumping in Antarctica," that you need to start worrying!
Here's another one: "What do you like doing best with me?"
Now thinking about this, maybe it should be "what's the second best thing," because if the answer to the original question doesn't comeback as "testing the bedsprings out," it could cause some friction, and that's not what fun relationship questions are supposed to do!
"Who did you have your first kiss with, and where did it happen?" Good fun relationship questions should help you to get to know each other a little better, and well as being a little bit of fun, so this sort of innocent prying shouldn't cause any friction, just maybe a little embarrassment?
"What was the happiest moment of your life?" Now if you are wise, and if you are a male who wants to hang on to his "family jewels," you should answer, "When I first fell I love with you."
The fact of the matter is that we can all be a little bit sensitive in one way or another. With women in general, they all like to feel that they are the 'queen bee', and that their man's life should revolve around them. Most guys already know this, so when they are responding to some of the more ambiguous fun relationship questions, a little diplomacy is called upon.
But as far as fun relationship questions are concerned, and in all seriousness, you could permit, or offer some alternatives; such as: "the day our first child was born." Provided you have some, of course. With your current partner, that is. If you do, bringing your kids into it is always a good "get out of jail free" card to play.
On the other hand, men in general tend to have pretty big egos that need massaging from time to time. Of course women know this too, so if they don't want to have a sulking partner skulking around for the next few days like a bear with a sore head, they'll temper their answers to some of the fun relationship questions too.
But seriously, generally speaking we all know the boundaries of our relationships, which buttons to press, what things to say and what things not to say. It's all part of forging a great relationship, and both partners will give a little latitude.
But we shouldn't lose sight of the fact that our fun relationship questions are actually all about finding out a little bit more about our partners, as well as sparking off some enjoyable conversations.
Fun relationship questions like, "If you were alone on a desert island and you could chose to have one item with you, what would it be?" are just for a bit of fun, although they can be enlightening too.
An answer like 'a magic wishing wand' hardly counts, but a neat answer might be something along the lines of "I'd like to have a well stocked supermarket please!" :-)
The nice thing about relationships is that they change as you go through life. Our priorities change, as do our tastes, our likes and our dislikes. So this is why fun relationship questions are not just a 'one off' occasion. We should ask them of ourselves at all stages of our relationships.
And remember, you never know what you might find out; something new that you never knew before!
---
The Personal Development Guy's Self Improvement Ezine (FREE)
Would you like to keep in touch - and get high-level tips and special bonuses? Then please sign up for my self improvement newsletter The Personal Development Guy's Self Improvement Ezine. It is totally FREE.
---
I LOVE Your Support
If you've found the free personal development content on this website useful, please click the Donate button. Your donation will help me to keep producing free, high-level self improvement information. I am VERY GRATEFUL for your support!
PayPal is one of the largest payment processors on the Internet. When you click the Donation Button, you can make a donation of your choice on an encrypted and secure page.
Thank you very much!
---
---

Inspirational Quotes, Poems and Funny Short Stuff
If you want, you can also get your personal development, spirituality and general wisdom in an ultra light version - or even add your own wisdom to the site. Just go to the other sister of this website at:


Quotescoop.com
- World's Best and YOUR Best Quotes, Poems and Short Funny Stuff

Quotescoop.com is also known as:
(http://www.inspirational-quotes-short-funny-stuff.com).
This is where you might go for a quick 'fix' of wisdom and humor. A special treat is that this site has forums for you to present your own wisdom and humor in the form of inspirational short funny quotes, jokes, notes, letters, stories, SMS text messages and poems. Share your wisdom and witticisms with the world!



---

High-Level Positive Parenting Advice and Deep Insights
Positive Parenting Ally is the parenting equivalent of the Personal Development Guy. This is where you go if you want really deepen your understanding of parenting, empower your kids and make everyday life more easy and joyful.

Positive-Parenting-Ally.com
- Parenting advice for the conscious, open-minded parent!