"One of the most tragic things I know about human nature is that all of us tend to put off living. We are all dreaming of some magical rose garden over the horizon instead of enjoying the roses that are blooming outside our windows today."
~ Dale Carnegie ~

Carnegie's quotes are, without question, the most regularly used within the personal development and self help industry. Not only is Carnegie seen as something of a leader when it comes to everything from salesmanship to personal speaking, he also led a rags to riches life that any TV network would be proud to remake.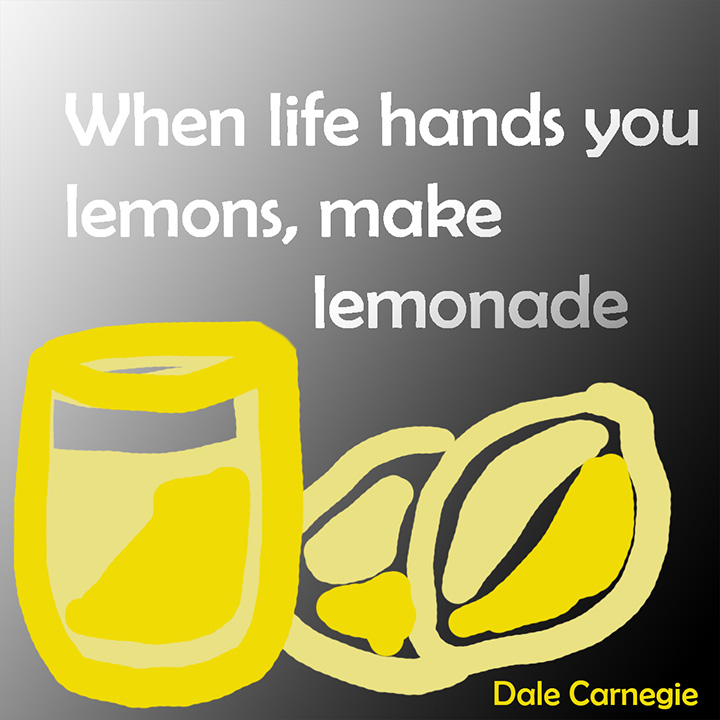 "Our thoughts make us what we are."
~ Dale Carnegie ~
The Beginning....
Born in November 1888, to poverty-stricken parents, Carnegie was brought up on a farm in Missouri. Rather than receive an education, Carnegie was taught the many different skills associated with farming and he was soon in charge of milking the cows.
However, in his early teens Carnegie won a place at the State Teacher's College. Dale Carnegie tells about attending school for the first time as being a huge turning point in his life.
When he left school he went into sales, a fairly esteemed occupation at the time, Carnegie took to the job like a duck to water and within 12 months he was the sales leader for the entire firm.
However, depsite unrivalled success in his employment, Carnegie wasn't satisfied and in 1911, he took his life savings of $500 and went to New York where he gained a place at the American Academy of Dramatic Arts.
Bit parts in TV and theatre productions followed but nothing substantial and it wasn't long before Carnegie found himself, jobless, broke and living at the local YMCA.
Dale Carnegie quotes his next bright idea as being born on a dull day in winter, when he was contemplating life realizing that what he did next would have a profound effect on whether he would enjoy success in his life or just get by.
He approached the YMCA manager, asking if he could give other students/lodgers "talks", in return he would ensure the manager would get 80-percent of the proceeds.
Carnegie's "talks" involved asking people to open up about what made them angry/scared/fearful – he didn't have to wait long for success. Having tapped into the fact American's were obsessed with improving their confidence, Carnegie's classes became must attends and within two years, Carnegie was earning $500 a week (that equates to $10,000 in today's money). It seems Carnegie's career was finally carved...

"If You Have A Lemon, Make A Lemonade.

That is what a great educator does. But the fool does the exact opposite. If he finds that life has handed him a lemon, he gives up and says: "I'm beaten. It is fate. I haven't got a chance." Then he proceeds to rail against the world and indulge in an orgy of selfpity.
But when the wise man is handed a lemon, he says: "What lesson can I learn from this misfortune? How can I improve my situation? How can I turn this lemon into a lemonade?"
~
Dale Carnegie
~
"You can conquer almost any fear if you will only make up your mind to do so. For remember, fear doesn't exist anywhere except in the mind."
~
Dale Carnegie
~

"If you want to conquer fear, don't sit at home and think about it. Go out and get busy."
~
Dale Carnegie
~
"First ask yourself: What is the worst that can happen? Then prepare to accept it. Then proceed to improve on the worst."
~
Dale Carnegie
~

"It isn't what you have or who you are or where you are or what you are doing that makes you happy or unhappy. It is what you think about it."
~ Dale Carnegie ~

"If you can't sleep, then get up and do something instead of lying there and worrying. It's the worry that gets you, not the loss of sleep."
~ Dale Carnegie ~

"Thomas Edison said in all seriousness: "There is no expedient to which a man will not resort to avoid the labour of thinking"-if we bother with facts at all, we hunt like bird dogs after the facts that bolster up what we already think - and ignore all the others!
We want only the facts that justify our acts - the facts that fit in conveniently with our wishful thinking and justify our preconceived prejudices!

As Andre Maurois put it: "Everything that is in agreement with our personal desires seems true. Everything that is not puts us into a rage."

Is it any wonder, then, that we find it so hard to get at the answers to our problems?
Wouldn't we have the same trouble trying to solve a second-grade arithmetic problem, if we went ahead on the assumption that two plus two equals five?
Yet there are a lot of people in this world who make life a hell for themselves and others by insisting that two plus two equals five-or maybe five hundred!"
~ Dale Carnegie ~

"The person who seeks all their applause from outside has their happiness in another's keeping."
~ Dale Carnegie ~

"The successful man will profit from his mistakes and
try again in a different way."
~ Dale Carnegie ~
Dale Carnegie's Work
Dale Carnegie says changing the spelling of his name-- he was Carnagey until then-- was one of his best career moves.
In 1912, Carnegie launched the Dale Carnegie Course in Effective Speaking and Human Relations. This was a learn-as-you-go course based on Dale Carnegie speeches and teachings.
Enjoying immense fame at the time was a man known as Andrew Carnegie, who had had a hall named after him. Carnegie was able to rent the aptly named "Carnegie Hall", so he could offer course talks and lectures.
The hall's name was a minor detail to many but Dale Carnegie believed it helped increase his growing success and appeal to the average American.(https://www.youtube.com/watch?gl=GB&hl=en-GB&v=zeLezpLBnM8).
In 1926, Carnegie published his first book, a collection of work called " Public Speaking: A Practical Guide for Business Men. The book enjoyed some success but it was ten years later that Carnegie enjoyed undisputed success when his book "How to Win Friends and Influence People" was published by top house, Simon and Schuster.
The book, which is still a bestseller today, consisted of four parts and gave people intense advice on exactly what they had to do if they wanted to enjoy success in both their business and personal lives. The book was into its 17th edition in just a few months and it made Dale Carnegie a household name in the world of personal development.
Quotes by Dale Carnegie are not restricted to American and European audiences. Thanks to his travels to Tokoyo and several small villages in between, he is also a household name in Japan too. In fact, in 1939, Dale Carnegie quotes a trip to Japan as an effort to improve relations and cultural understanding between the United States and Japan.
Carnegie went on to study Hotel Management at a Tokoyo University, before returning to America and studying Hotel Operations at Arizona University. He worked for the Hilton Hotel Group for four years after leaving University, doing a variety of jobs including teaching staff leadership skills to improving communication and public speaking skills. Dale Carnegie quotes from the time note his shock that many of the staff members he trained were "graduates of the Dale Carnegie Course".

"Develop Success From Failures. Discouragement and Failure are Two of the Surest Steps to Success."
~
Dale Carnegie
~

"You are going to survive. And good things are going to start to happen again. And one day you are going to look back and this will not even be such a bad thing"
~ Dale Carnegie ~
"Are you bored with life? Then throw yourself into some work you believe in with all your heart, live for it, die for it, and you will find happiness that you had thought could never be yours."
~ Dale Carnegie ~

"When the fierce, burning winds blow over our lives-and we cannot prevent them-let us, too, accept the inevitable. And then get busy and pick up the pieces."
~ Dale Carnegie ~

"Our fatigue is often caused not by work, but by worry, frustration and resentment."
~ Dale Carnegie ~

"Destiny is not a matter of chance. It is a matter of choice."
~ Dale Carnegie ~

"Only knowledge that is used sticks in your mind."
~ Dale Carnegie ~


"When dealing with people, remember you are not dealing with creatures of logic, but creatures of emotion."
~ Dale Carnegie ~


"You can make more friends in two months by being interested in other people than in two years of trying to get people interested in you."
~ Dale Carnegie ~

"People rarely succeed unless they have fun in what they are doing."
~ Dale Carnegie ~

"No matter what happens, always be yourself."
~ Dale Carnegie ~

"Let's never try to get even with our enemies, because if we do we will hurt ourselves far more than we hurt them.
Let's do as General Eisenhower does: let's never waste a minute thinking about people we don't like."
~ Dale Carnegie ~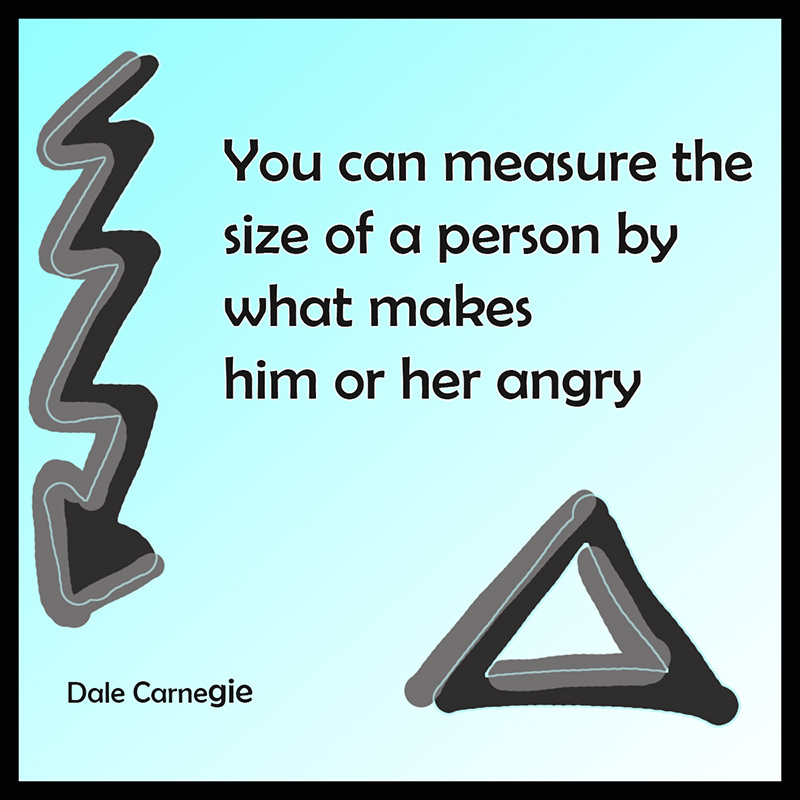 Fans and Critics
It is fair to say that Dale Carnegie was seen as something of a golden boy by America BUT he wasn't without his critics.
Dale Carnegie names his best-selling book "How to Win Friends and Influence People" as being "his greatest life achievement". His fans are quick to agree, pointing out that the book, which currently stands at over 20-million copies sold, still remains popular today despite other personal development and self-help fads coming and going.
However, his critics are not so sure, with many beliving that Carnegie gives people the impression that all you need to succeed in every area of life is great interpersonal skills – he doesn't account for the importance of education, intelligence and life experience. Critics are also quick to knock Carnegie's writing skills, calling it flowery, with a distinct rose-tinted air. However, it must be noted that, while the book has been updated several times over the years, the original was written in the 1930s, when indeed the world and humankind were very different.

"If you are not in the process of becoming the person you want to be, you are automatically engaged in becoming the person you don't want to be. "
~
Dale Carnegie
~

"Happiness Doesn't Depend on any External Conditions, it is Governed by our Mental Attitude."
~
Dale Carnegie
~

"When we hate our enemies, we are giving them power over us: power over our sleep, our appetites, our blood pressure, our health, and our happiness."
~ Dale Carnegie ~
"By fighting you never get enough, but by yielding you get more than you expected."
~ Dale Carnegie ~

"If you want to keep happiness , you have to share it !"
~ Dale Carnegie ~

"Be more concerned with your character than with your reputation, for your character is what you are, while your reputation is merely what others think you are."
~ Dale Carnegie ~
The End
Dale Carnegie died of Hodgkin's Disease on November 1st 1955, but his legacy lives on in a multitude of ways.
In 1962, the Dale Carnegie Course was introduced to Japan, with Carnegie's company, Dale Carnegie and Associates determined that the man's mark be left in the country he adored.
To date, over eight Million people have taken the Dale Carnegie course, with another three million taking various Carnegie-influenced courses via the Internet.
Dale Carnegie quotes are regular used in press conferences, sales pitches, educational classes and public speeches.
Dale Carnegie self help books still feature in top selling lists for the self help and personal development sector and his work is constantly used as a reference in business and education. It isn't hard to see why Dale Carnegie was so well thought of, the man was the godfather of positive thinking.
As one of the most popular Dale Carnegie quotes
"People Rarely Succeed Unless They Have Fun in What They Are Doing"
proves.

"Today is life - the only life you are sure of. Make the most of today. Get interested in something. Shake yourself awake. Develop a hobby. Let the winds of enthusiasm sweep through you. Live today with gusto"
~
Dale Carnegie
~

"A good deed, "said the prophet Mohammed, "is one that brings a smile of joy to the face of another."

Why will doing a good deed every day produce such astounding efforts on the doer?

Because trying to please others will cause us to stop thinking of ourselves: the very thing that produces worry and fear and melancholia."
~
Dale Carnegie
~

"If you believe in what you are doing, then let nothing hold you up in your work. Much of the best work in the world has been done against seeming impossibilities."
~ Dale Carnegie ~
---
The Personal Development Guy's Self Improvement Ezine (FREE)
Would you like to keep in touch - and get high-level tips and special bonuses? Then please sign up for my self improvement newsletter The Personal Development Guy's Self Improvement Ezine. It is totally FREE.
---
I LOVE Your Support
If you've found the free personal development content on this website useful, please click the Donate button. Your donation will help me to keep producing free, high-level self improvement information. I am VERY GRATEFUL for your support!
PayPal is one of the largest payment processors on the Internet. When you click the Donation Button, you can make a donation of your choice on an encrypted and secure page.
Thank you very much!
---
---

Inspirational Quotes, Poems and Funny Short Stuff
If you want, you can also get your personal development, spirituality and general wisdom in an ultra light version - or even add your own wisdom to the site. Just go to the other sister of this website at:


Quotescoop.com
- World's Best and YOUR Best Quotes, Poems and Short Funny Stuff

Quotescoop.com is also known as:
(http://www.inspirational-quotes-short-funny-stuff.com).
This is where you might go for a quick 'fix' of wisdom and humor. A special treat is that this site has forums for you to present your own wisdom and humor in the form of inspirational short funny quotes, jokes, notes, letters, stories, SMS text messages and poems. Share your wisdom and witticisms with the world!



---

High-Level Positive Parenting Advice and Deep Insights
Positive Parenting Ally is the parenting equivalent of the Personal Development Guy. This is where you go if you want really deepen your understanding of parenting, empower your kids and make everyday life more easy and joyful.

Positive-Parenting-Ally.com
- Parenting advice for the conscious, open-minded parent!